Thinkware X1000 2K QHD Dual Channel Dash Cam
Best Price Guaranteed or We'll Match it
Order the Thinkware X1000 today and receive a free 16GB microSD Card.
The Thinkware X1000 is the North American-version of the Korean-specific QXD5000. The image quality is the same, but the X1000 is GPS module-compatible and supports Advanced Driver Assistance System (ADAS) and speed/location tracking.
X1000 offers date and time data, but the system uses Korean UTC. The ability to set local time and date will be released via a firmware updated later this summer.

DriveX is a QXD5000-specific feature and is not available on the X1000.
Thinkware X1000 2K QHD Dual-Channel Dash Cam

Super Night Vision 3.0 meets Ultra Low Power Parking Mode. QHD Lens Technology, with industry-best night time footage quality and up to 576 hours of parking mode coverage, the Thinkware X1000 is a step above the rest.
Optimized 2K QHD Front and Rear

Both the front and rear cameras are fitted with the Sony STARVIS IMX335 5.14MP sensor to capture 156° of crystal clear video in 2K QHD at 30FPS.
The X1000 provides the best camera quality through lens optimization that accounts for tinted windows and the angle of the windshield. Distortion is corrected by Thinkware's Dewarp image processing technology.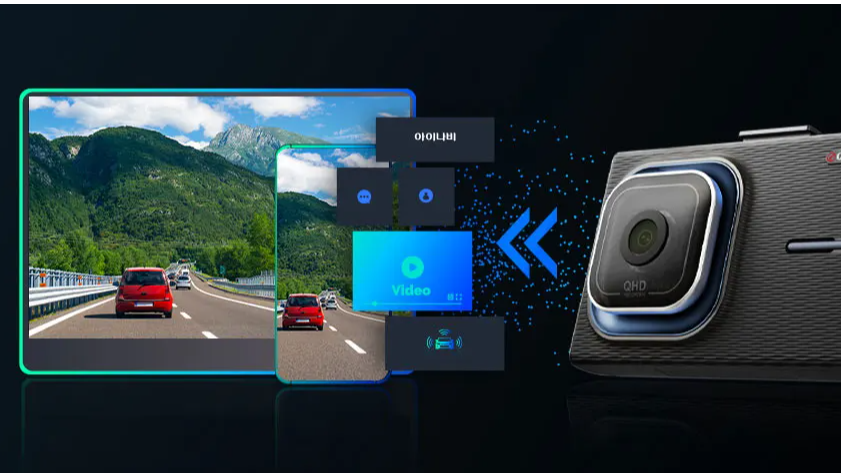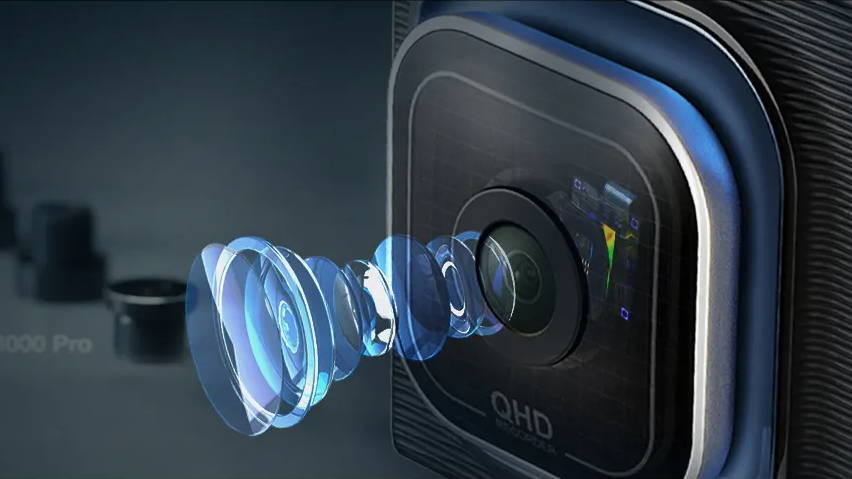 Top Notch Quality with Super Night Vision 3.0

Integrated in the front lens is a blue filter that is found in flagship smartphone cameras. The blue filter adjusts the amount of light on the fly to ensure sharper, cleaner images in different light situations.
The X1000 night recording capabilities goes beyond the existing night vision technologies, and improves the noise reduction in low-light situations compared to previous Thinkware models.
Ultra Low Power Parking Mode

By only providing minimal power to essential components while in Parking Surveillance mode, Thinkware's proprietary Energy Saving 2.0 technology allows the X1000 to remain on standby for about 576 hours*, or 24 days, while the vehicle's ignition is off.
Free Thinkware Hardwiring Kit included to unlock parking surveillance out-of-the-box.
*Based on Thinkware's BAB-50 Dash Cam Battery Pack.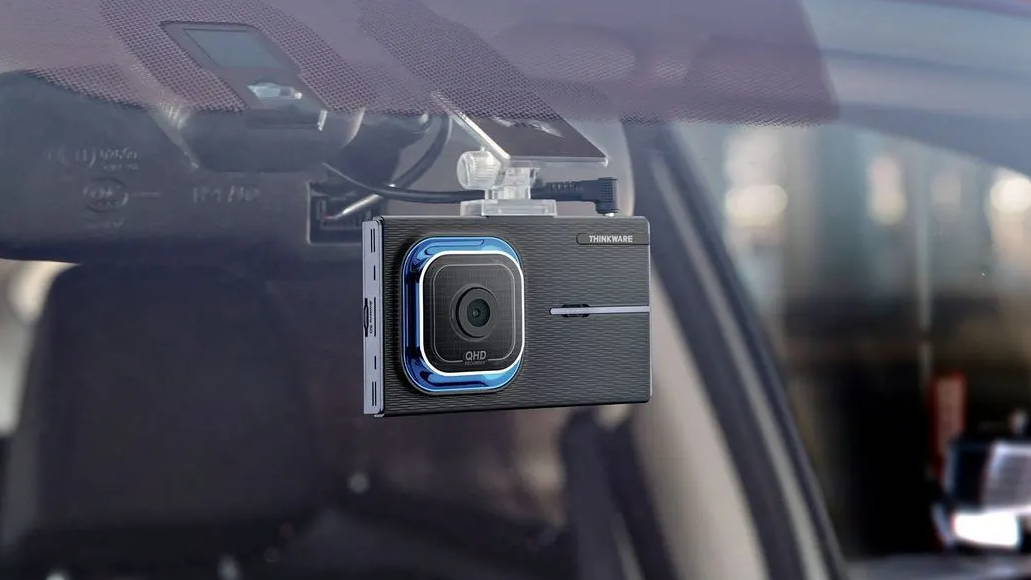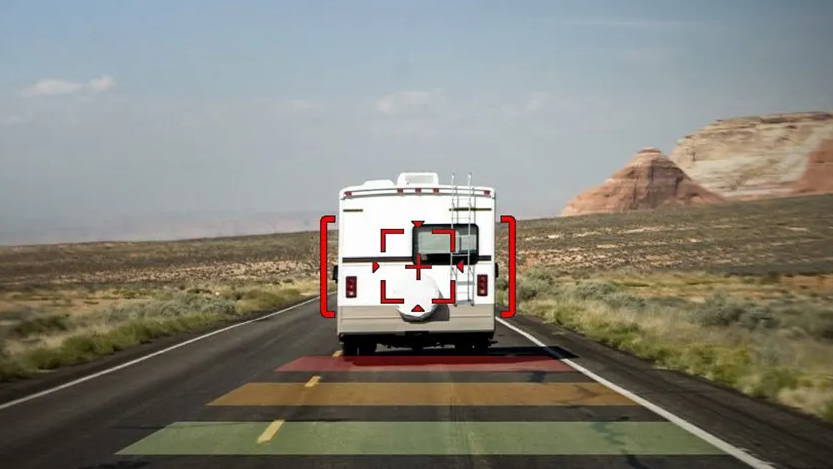 *Optional GPS antenna required for ADAS and Driving Data Tracking.
**X1000 offers date and time data, but the system uses Korean UTC. The ability to set local time and date will be released via a firmware updated later this summer.
Road Safety with Audible Alerts

Along with the optional GPS antenna, the X1000 offers a suite of Advanced Driver Assistance System (ADAS) features, including:
Lane Departure Warning System (LDWS)
Front Collision Warning System (FCWS)
Urban Front Collision Warning System (uFCWS)
Front Vehicle Departure Warning (FVDW)
With the optional GPS Antenna, the X1000 can also record your vehicle's driving speed and provide its precise location and routes identification on the map - this feature not only provides comprehensive driving data in case of an accident, but it can also be used to track your holiday travel routes.

Thinkware DriveX is a QXD5000-specific feature and is not available on the X1000.
Pristine Playback on IPS LCD Touchscreen

The X1000 features an IPS panel to view your video footage with accurate colors from any viewing angle in no matter the time of day.
Alternatively, you can use the free Thinkware Desktop Viewer to playback the saved footage on your microSD Card.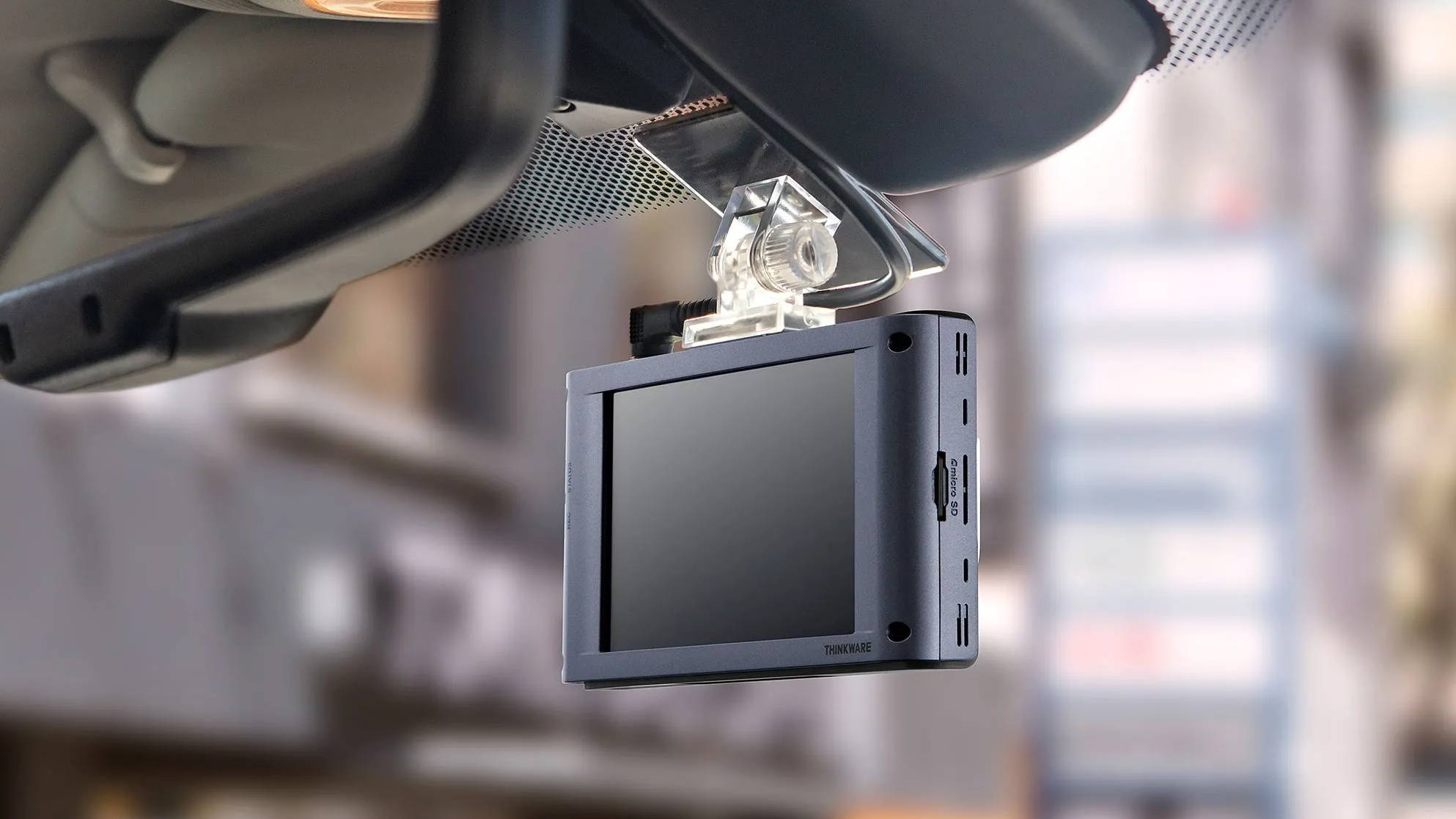 Stay tuned for our Long Term Review. Subscribe to our YouTube channel for the latest news, reviews, and guides.
Front Camera
Rear Camera
Camera Connecting Cable
Thinkware Hardwiring Kit
32GB microSD Card
Card Reader
Mount with adhesive tape
Cable Clips
User Manual
1-Year Warranty
2K QHD (2560 x 1440) @30FPS
2K QHD (2560 x 1440) @30FPS
-10°C - 60°C (14°F - 140°F)
1-Year Manufacturer Warranty
Thinkware X1000
Having bad experiences in the past with cloud based dashcams I decided to try out the X1000 and I'm so glad I did.Installation with the OBD connector was a breeze. I had the front and back cameras and all the wiring done in about 30 minutes.The wires were all hidden correctly with nothing hanging or exposed.
If I had anything negative to say it would of course be the lack of cloud functions.If my car is ever broken into and the cameras stolen all my evidence is gone with it.That is the great thing about cloud connectivity allowing it to save files regardless if camera is stolen or not.Cameras without cloud connectivity are just simpler and easier to use IMO.It was a sacrifice I was willing to make.I'm thinking of buying another X1000 and having a 4 channel set up.I just love this camera.
Finally the cameras image quality and functions.I find the 2K images more than adequate for my needs.Everything looks crisp and clear.I really like the low energy parking mode.There is very little draw on my battery in this mode and it works great.I also have the optional GPS module installed and all its safety features work as they should.I highly recommend the X1000 to anyone that's wants simplicity and great image quality along with great parking modes.Just plug and play and your on your way!!!
Thank you Blackboxmycar and to all your wonderful staff who were very patient in answering all my questions.Liza,Katrina,Grayson and Terence all assisted me with this purchase.
Great value! Won't regret. X1000
Great video quality, a fine balance between cost and performance. The only downfall is that it can't be installed discreetly due to the LCD screen so the lens can't be as close to the windshield as other models. It wasn't a big deal for me though, I actually prefer to view the video directly on the screen without having to use the app. I bought 2 more afterwards. Also, the customer service from BBMC is top-notch.
Best dash cam on a budget
I just received my x1000 a few days ago, the setup was very easy, I'd highly recommend installing it with the hardwire kit, you get a whole range of features just from that... Also once you get it up and running it's ready to run. automatically detects when the car is on and starts recording no need to push any buttons. It records in beautiful 2k front and rear and you can really tell the difference.