BlackVue DR900X-2CH 4K Dual-Channel Cloud Dash Cam
Best Price Guaranteed or We'll Match it
LTE Module Network Compatibility

The BlackVue CM100 LTE Module is compatible with nano-SIM cards from the following networks: AT&T, T-Mobile.
BlackVue DR900X-2CH 4K UHD Dash Cam

The new 4K Cloud dash cam standard. Keeping the ultra-stealth design, pristine 4K UHD video quality and all of the great features but now with a heavier focus on Cloud integration, the DR900X is officially replacing the DR900S Series. Major upgrades include a plug-and-play LTE module and built-in voltage monitoring.
Gives You More Crucial Details

A dash cam is only as good as its ability to capture the crucial details in the event of an accident, like license plate numbers. With its 8-megapixel 4K UHD sensor, you're getting 4 times more pixels compared to Full HD. Plus, with its fast shutter speed, details are frozen in place so you just have to zoom in and see it all with clarity.
You won't know how much it matters, until a hit-and-run happens. Don't miss out on crucial details - capture it all in 4K UHD.
For the best video quality, add a BlackVue CPL filter to eliminate glare & reflections.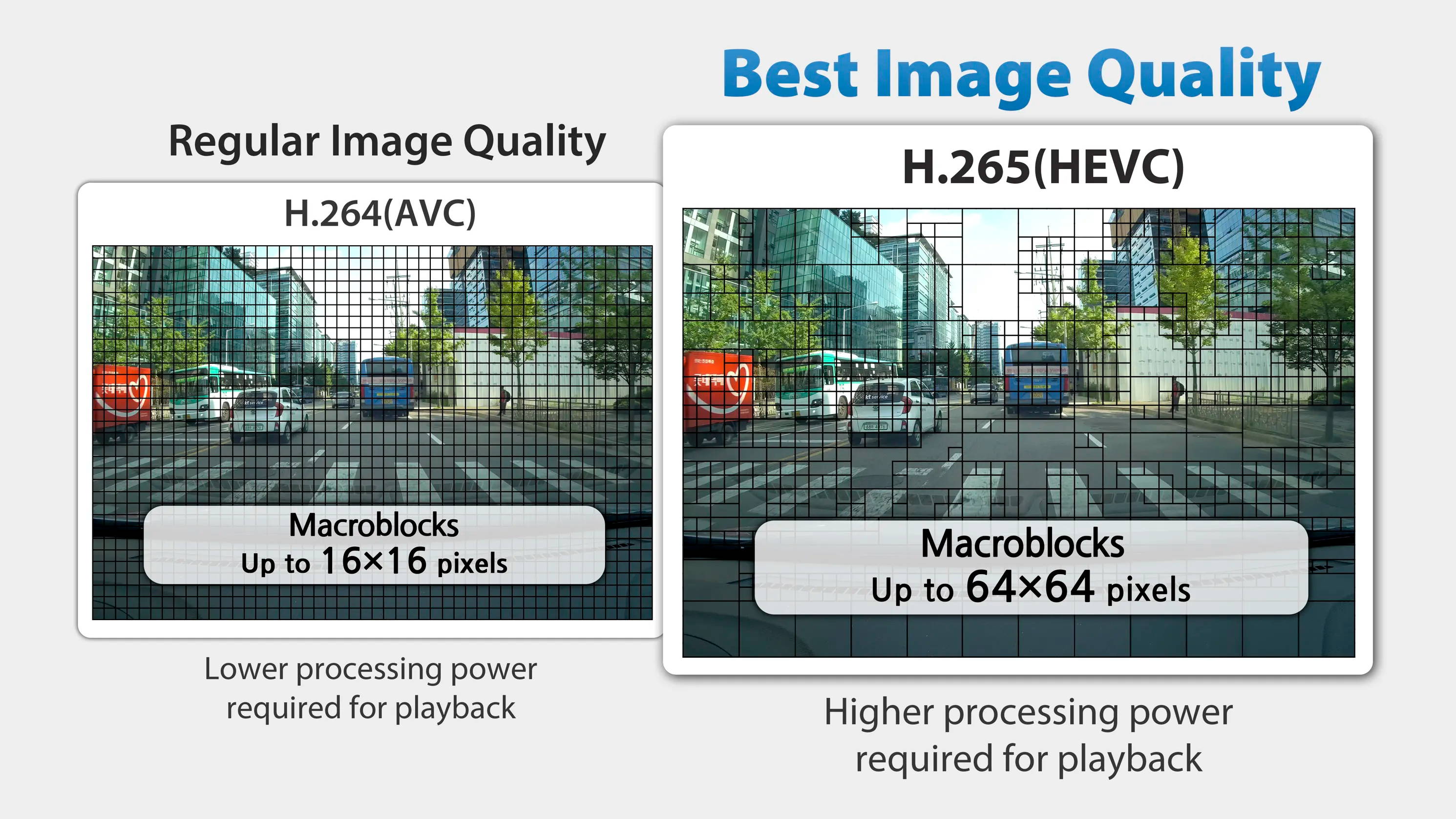 Advanced File Compression

With the new High Efficiency Video Coding (HEVC/H.265) compression technology, your video resolution will go up, but your video file sizes aren't changing one bit.
This new HEVC technology keeps your 4K videos looking great, while keeping the same recording time & similar file sizes as a regular Full HD dash cam. With the BlackVue DR900X-2CH dash cam, you're getting it all.
Keeps Watch When You're Away

With advanced parking mode technology, your dash cam protects your car, recording videos when it detects movement or impact, even when you're not there. Buffered recording even includes the few seconds before and after the triggered event, so you get the complete picture.
When you own a BlackVue dash cam, you're in safe hands knowing your car is protected. Hit-and-run, accidents, insurance fraud? No problem - always be in the know with BlackVue.
New with the DR900X: Built-in voltage monitor to prevent battery discharge and eliminates the need for the Power Magic Pro Hardwiring Kit.
Free BlackVue Hardwiring Kit included to unlock parking surveillance out-of-the-box.
NOTE: Certain makes/models of vehicles (BMW specifically) may require an extended hardwiring kit if the fuse box is located in the trunk. Please contact us if you need a hardwiring kit extension service.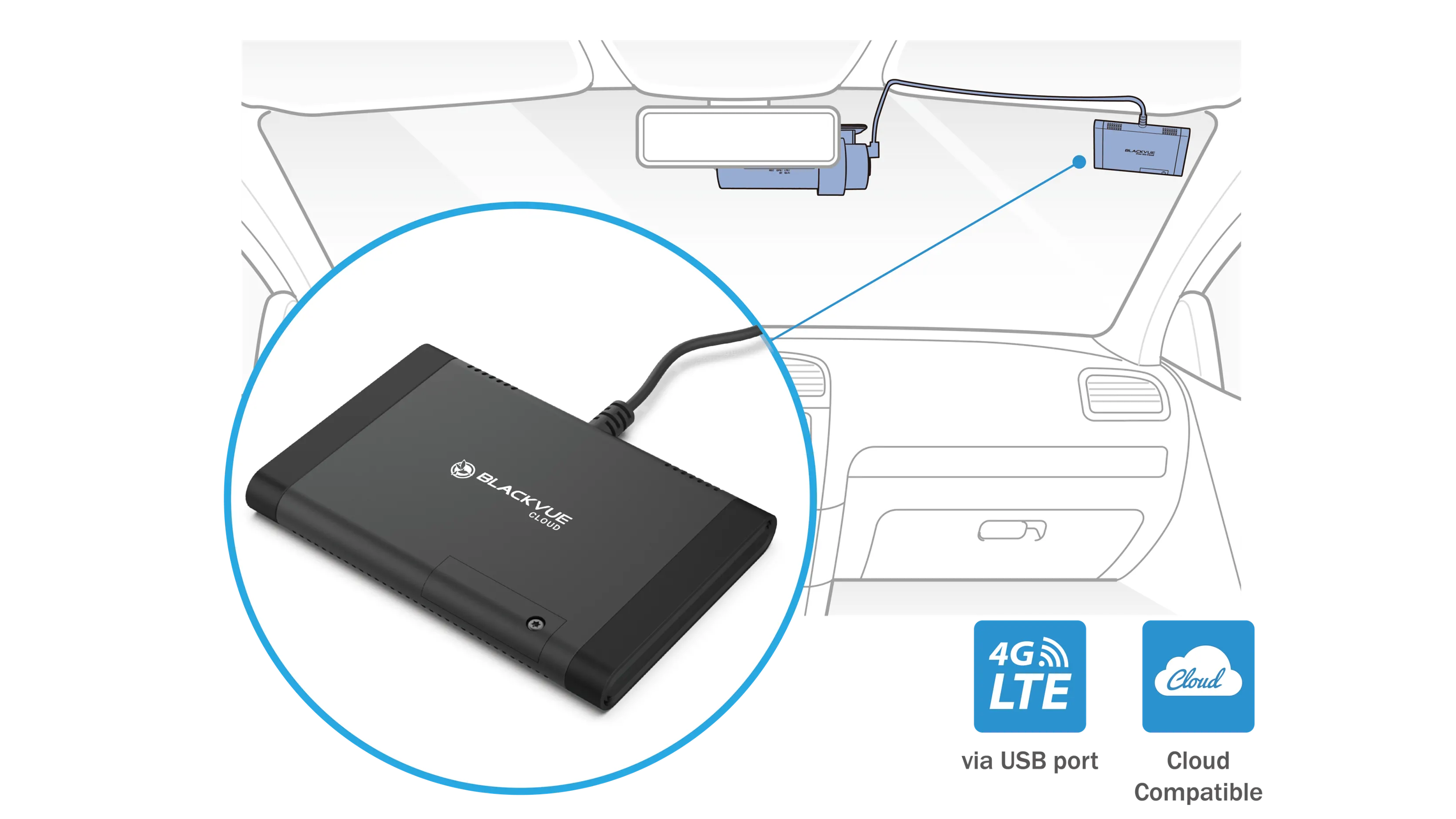 Be in the Know, Wherever You Go

With ultra fast dual-band built-in wi-fi & GPS, you'll know what's happened in blazing speed. Download your footage through 5GHz wi-fi, literally 2X faster than other dash cams running on 2.4 GHZ wi-fi. No more lengthy buffering when you're trying to figure out who (or what) bumped your car. Get location data right through your desktop or smartphone app viewer, all at the touch of a button.
Built-in port for the external BlackVue WiFi Router module offers hassle-free Cloud connectivity anytime, anywhere. Enjoy powerful Cloud features include instant push notifications, remote live view, GPS tracking, Cloud backup storage and two-way voice communication, all via your free BlackVue Over the Cloud account.
Front Camera
Rear Camera
Rear camera connection cable (6m / 19.68ft)
MicroSD Card
MicroSD Card Reader
BlackVue Hardwiring Kit
12V Power Cable
Cable Clips
Double-sided tape for the Mounting Brackets
Pry Tool
Quick Start Guide
1-Year Warranty
-20°C - 80°C (-4°F - 176°F)
1-Year Manufacturer Warranty
Excellent dash cam
Very good experience so far. Excellent app interface and functions. The only thing I think that is missing is a direct cable from the battery packs to the dash cam with the ability to turn on parking mode.
BlackVue DR900X-2CH 4K Dual-Channel Cloud Dash Cam
Video quality is the great
Dealing with Blackvue directly is pretty pointless, however blackboxmycar was able to answer my questions.
Pros:
easy to install, quality parts, instructions, video quality and fit.
Cons: app, cost, up charge cloud service and switching from normal to parking mode.
I installed the DR900X 2 CH on my 2021 Yukon. Plenty of wiring to do the job. Mounted the rear cam to the cargo dome light and works perfectly. I have the B-124X hardwired into the fuse panel using a micro 3 fuse block and fuse into the accessory fuse for the USB's. I had to order a micro 3 add a fuse from Amazon because it was not supplied. The cams are hardwired into the B-124X and everything works as expected. Getting the sensitivity settings set is key to optimize parking and normal modes. The app, functions within the app, the back and forth connecting your phone to the camera is frustrating as well as the option to pay more money for additional cloud services.
I would definitely buy this product again and recommend it even with the things I don't like. The video quality is excellent and setup is very easy.